OPCFailover
OPCFailover is a simple and effective way of increasing the availability of all of your OPC data to your business benefiting OPC Client applications in turn adding value to your business.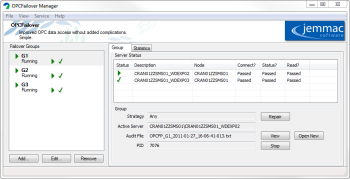 (Screen shot showing OPCFailove User Interface)
Key Features:
Works with all OPC Server types and versions from any vendor.
A totally passive solution, unlike traditional OPC Redundancy proxy solutions; your OPC Client applications are connected directly to a real OPC Server.
Unlike traditional OPC Redundancy proxy solutions, OPCFailover does not introduce a new, local single point of failure. You can even uninstall or upgrade OPCFailover and not impact the running OPC Clients.
Can have as many failover OPC Servers as you want.
Can be used by as many OPC Client applications on a node as you want.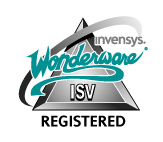 OPC Clients add value to your business when they can get at the OPC data they need. If they are unable to communicate with the OPC Server they have been configured against then they will not be able to do their job, even if there were one or more alternate OPC Servers that could have been used to provide a communication path to the required OPC data.
This technology is patented under US 8,234,384 B2.